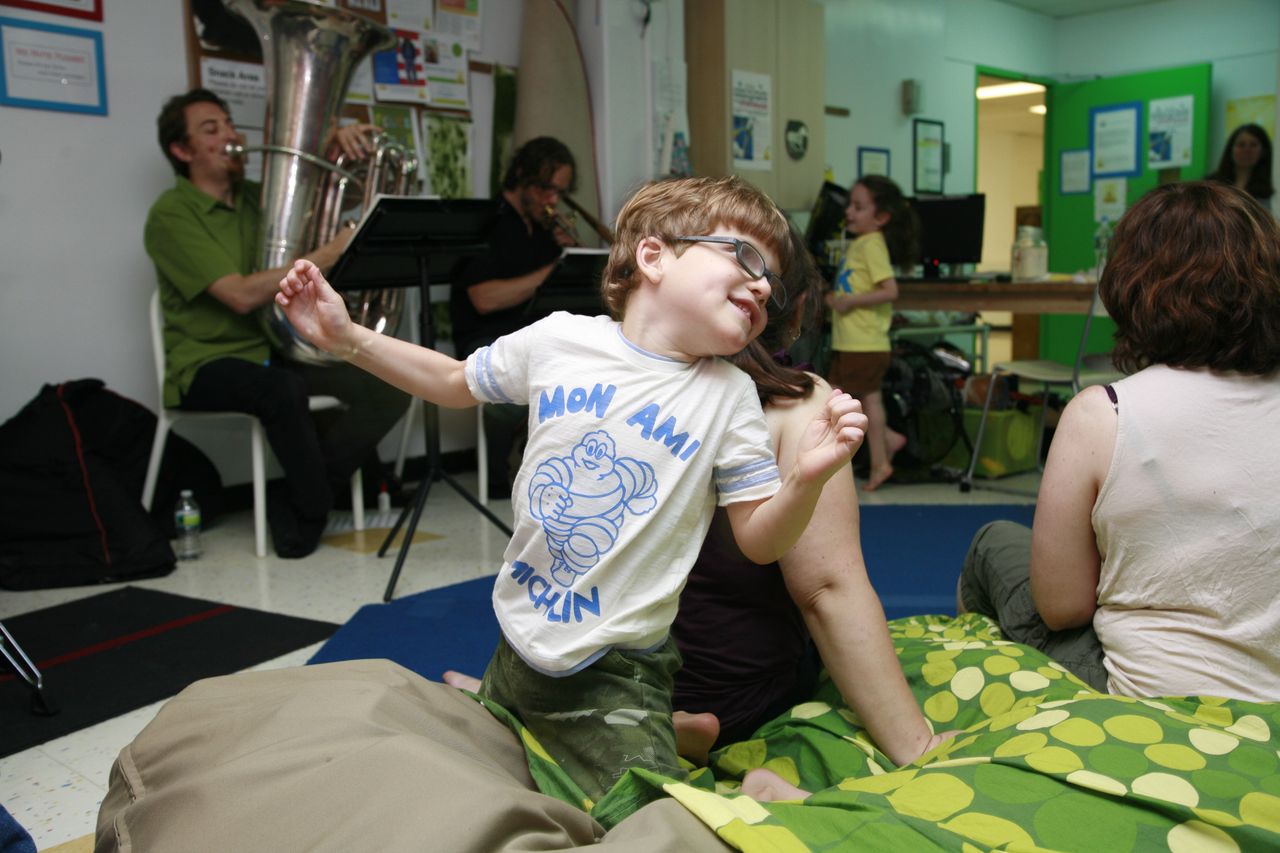 "Our family attends almost every music event at Extreme Kids. Hugo, who is non-verbal, seems to come alive around live music. We cannot always go to concerts with Hugo in regular venues because he can be loud and doesn't always want to sit still. The environment at Extreme Kids is always comfortable and welcoming to families. Hugo can get his freak on and everyone appreciates his enthusiasm"
"My hands on Happy's foot and Felix's chest, Felix's hand on Bashir's head, Bashir's hand reaching for his mother's, which is curled around his knee. I remember Jamila and I talking, so caught up in our conversation that I wasn't aware of how interlinked we all were. Felix can't talk. He communicates and connects through touch. A method that is working beautifully at this moment; he is the center of an unconscious human chain."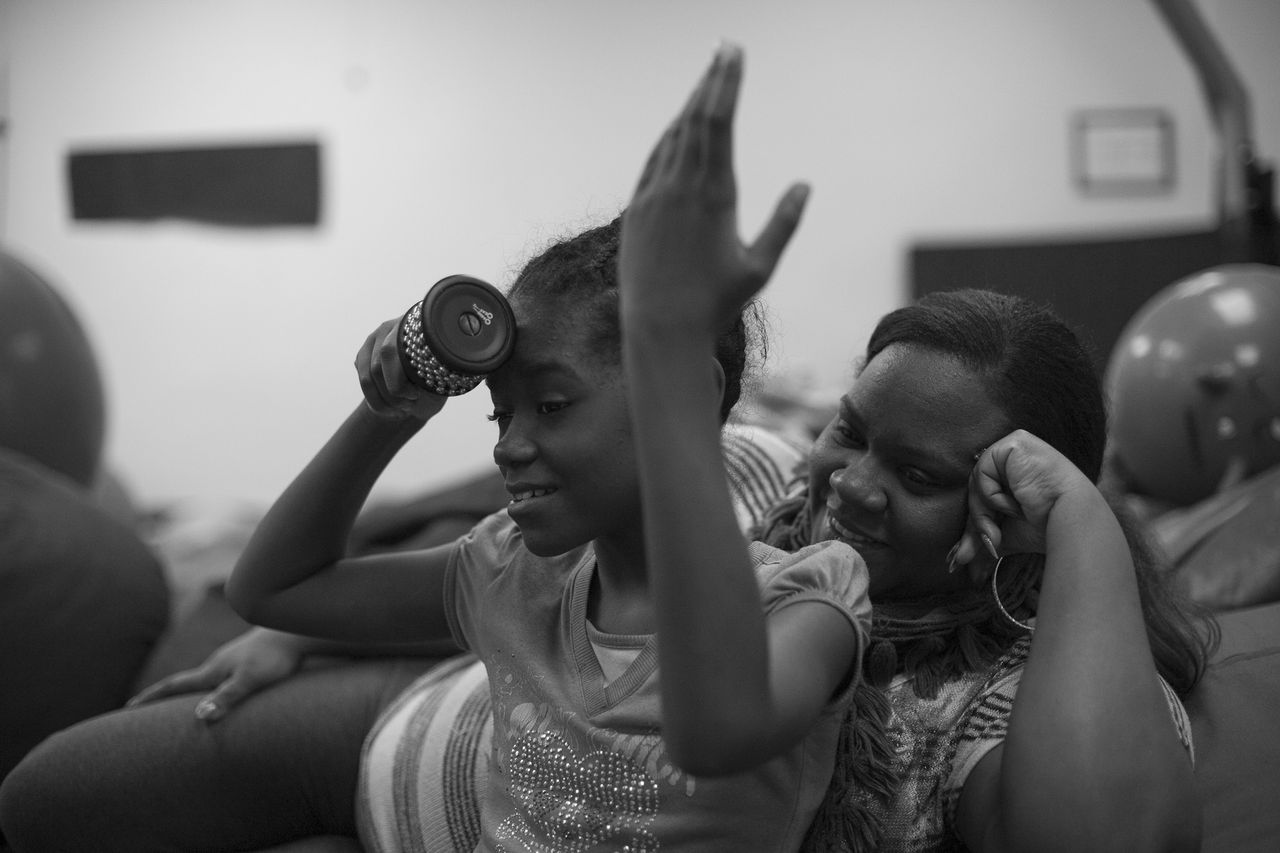 "Breanna was diagnosed with autism and has struggled mostly with the social aspects associated with it. At Extreme Kids she got the opportunity to attend the music therapy program with Tal at a discounted rate. Without EK the price would have been too much. The program had her completely immersed in the music and activities. She got to interact with the other children and their families. She even helped the younger kids along and them her. How's that for socializing:). Extreme Kids offers so many opportunities for social interaction as well as therapeutic activities it has made my Breanna a very happy, peaceful and social child. Thanks EK!"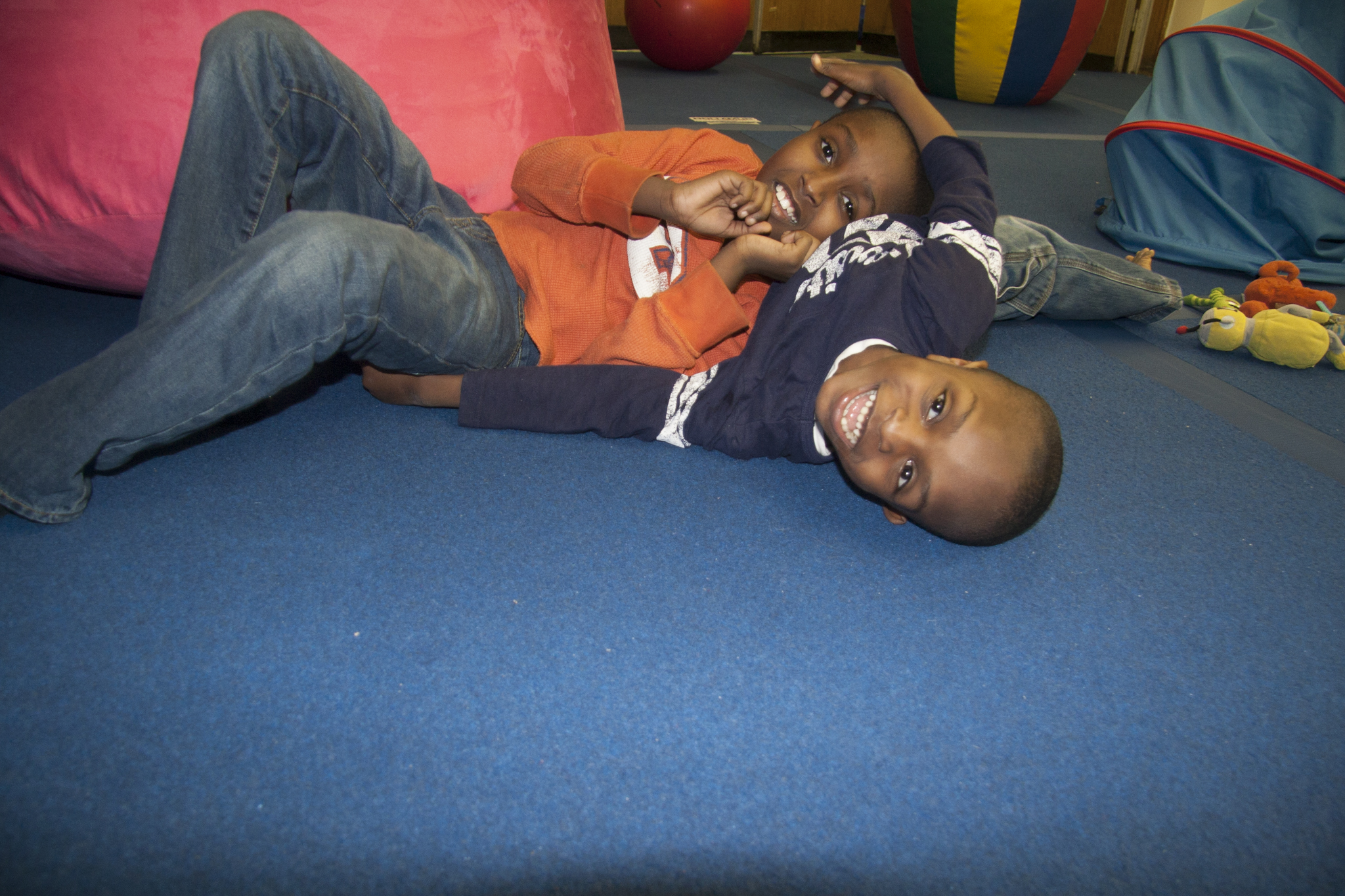 "What we love about AMP Space is it allows Aaron to flop around, crawl & we don't have to worry about him hurting himself. He & Zach play on the floor at home but here I don't have to worry about them bumping their heads on the hard floor. Zach loves the ball pit. He also digs the roller slide. They light up when we enter the space."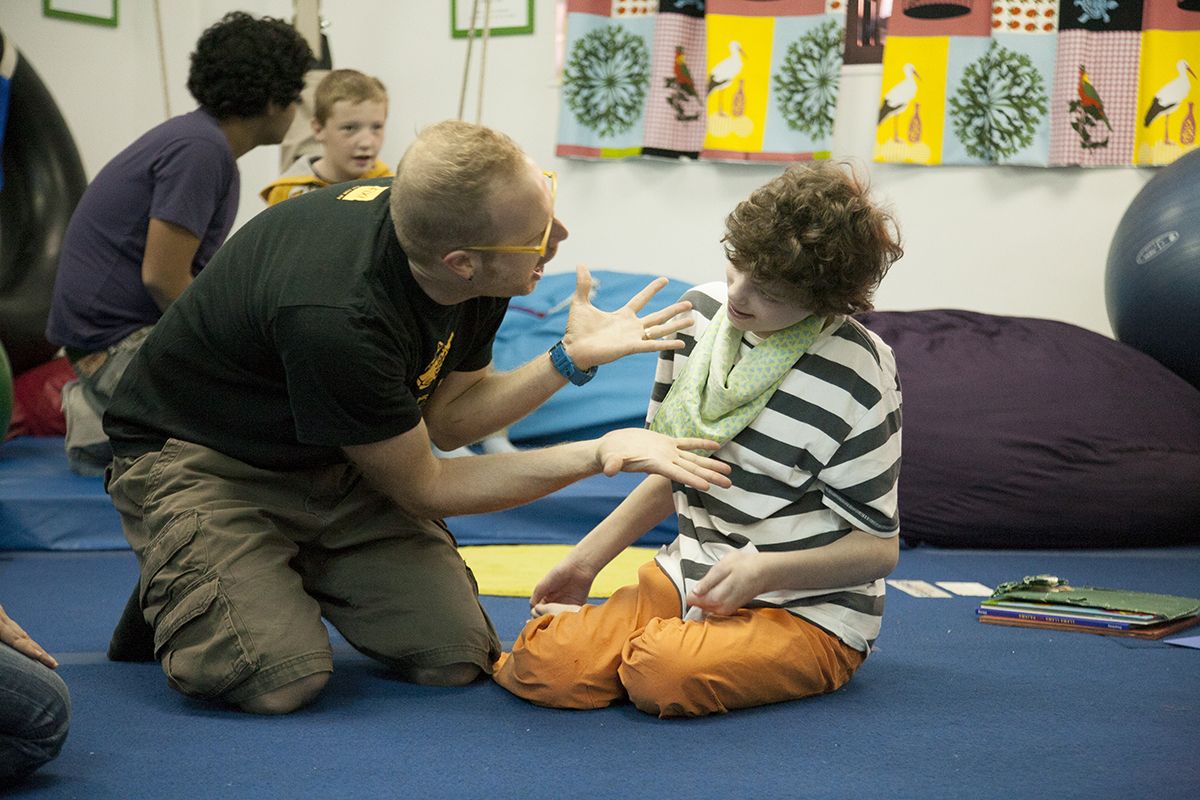 "Music with Jesse was fun for Harry. He has cerebral palsy, sensory integration dysfunction, and autism spectrum disorder. Although Harry is very social, his unusual behavior makes it difficult for people to connect with him. Jesse's exuberance and genuine interest in Harry was special. Harry greatly enjoyed Jesse's singing and silliness. He enjoyed moving about in a safe space and was curious about the instruments that Jesse would bring to each class. When not in school Harry's social life is lonely. At Extreme Kids Harry can be himself and find folks who celebrate differences."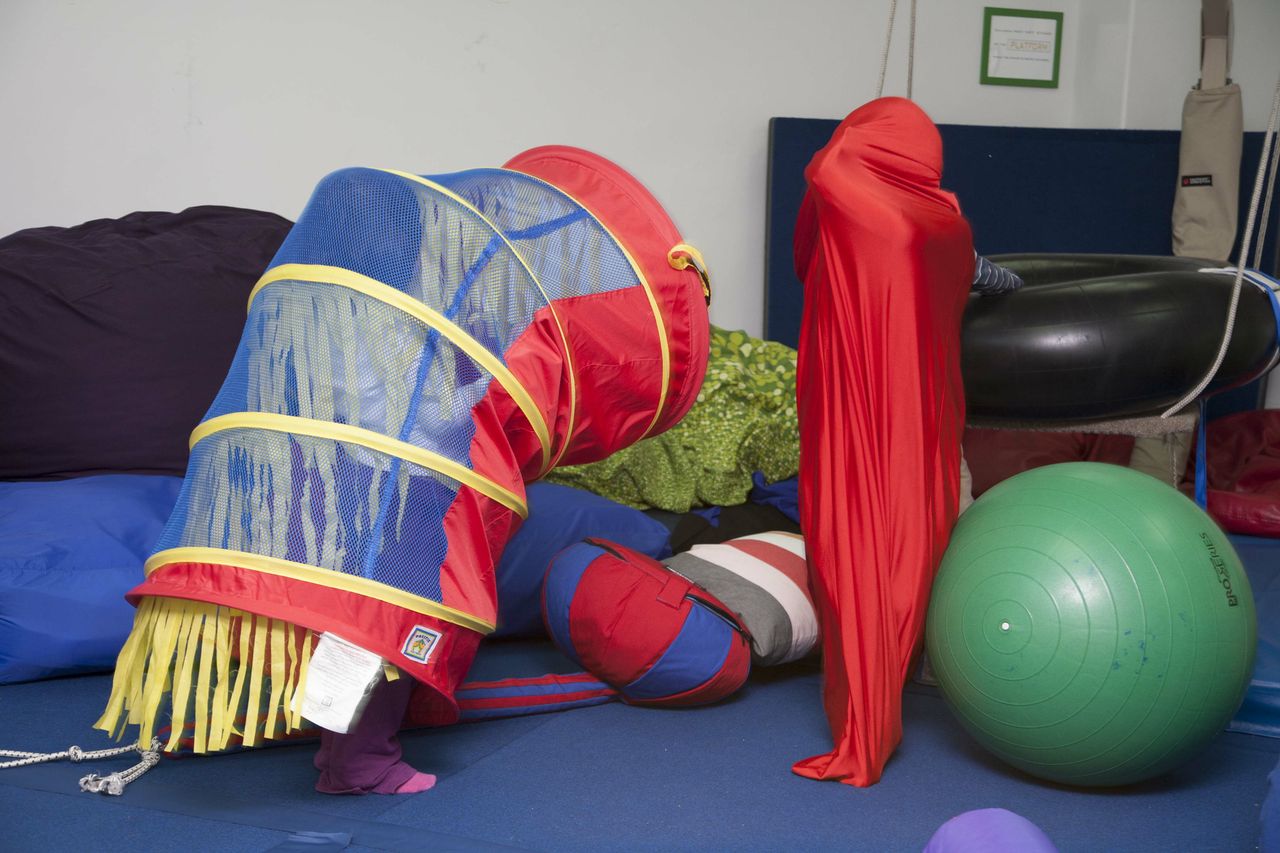 "This is perfect for my son Shane, who has been diagnosed with SPD and ADHD. The "body glove" is a quick way to get him back into his body. I also like that Shane's playmate Fiona is using the crawl through tunnel as an invisible force field. Sometimes unstructured imaginative play is just what Shane needs to assist him in developing stronger socialization skills"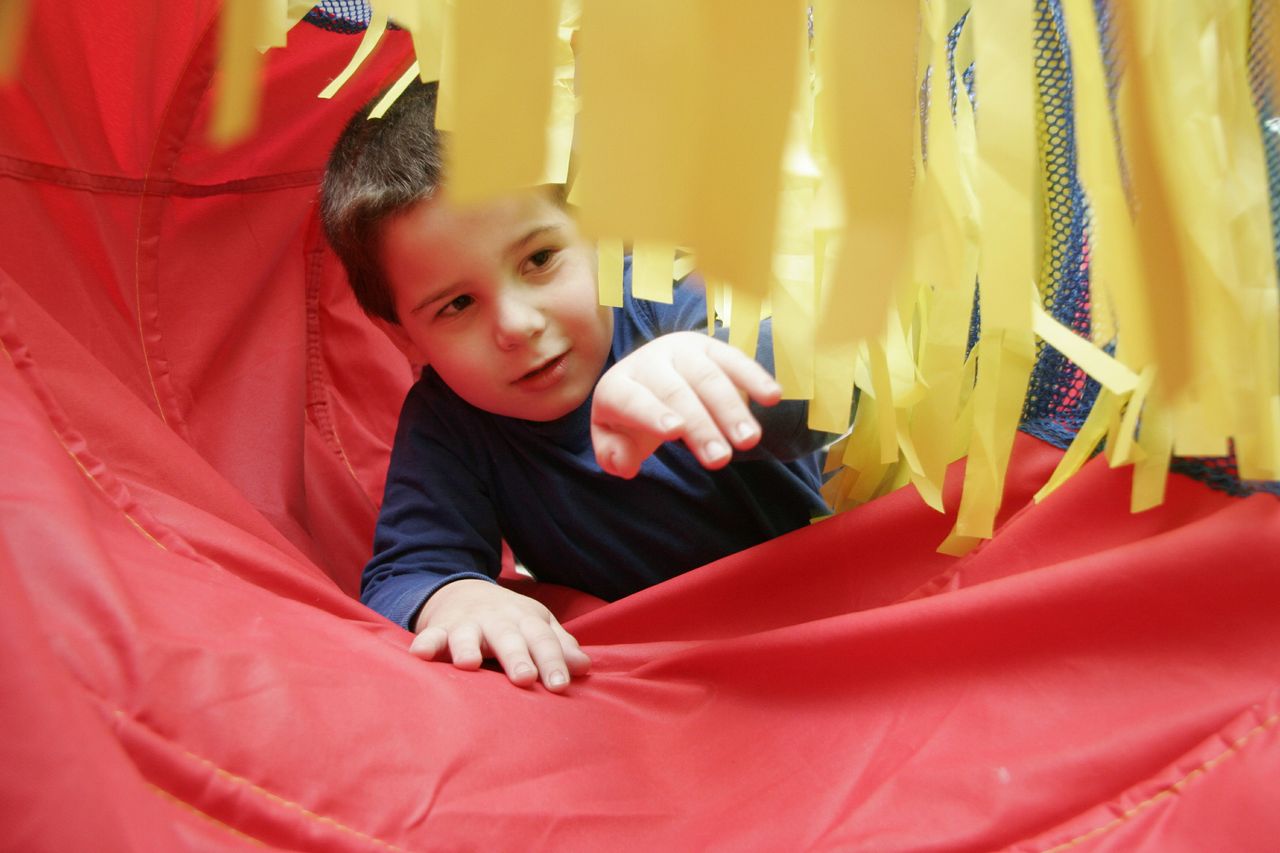 Quentin, who is minimally verbal with PDD-NOS (or Autism, however you want to define it), is a sensory-seeker. To people who have never met him, I often describe Quentin as Curious George - a good little monkey, but sometimes a bit too curious. At Extreme Kids, his curiosity is allowed to become unleashed. He loves the tunnel because it provides him with a comforting enclosed space to crawl through, but then there are these surprise fabric pieces to explore! Sometimes his twin sister, Fiona, will crawl through behind him, sharing his experience. We are so happy to have a safe sensory-filled space where we can relax as he explores!"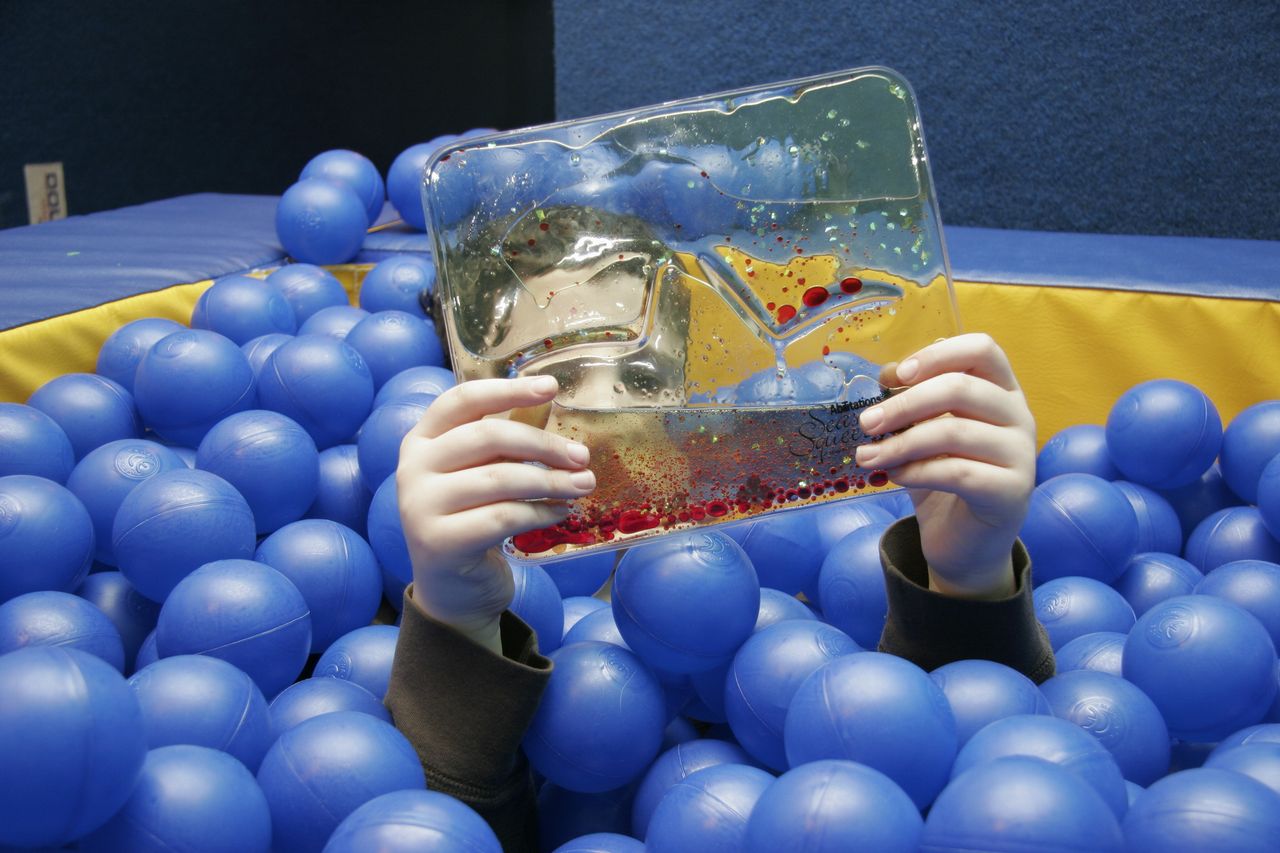 "My son Louis has significant sensory needs, and there are times when the only thing that makes him happy is being at the sensory gym. He tried out everything at Extreme Kids, of course, but from day one he spent most of his time in the ballpit. It gives him the sort of full-body input that he needs, and he would spend hours just lying there if he could. And, of course, he loves to throw the balls out and make a mess."
"Extreme Kids is a safe place where my daughter Ocean can be herself, play, and meet other kids who don't think she is weird or different. Her sister loves to join her simply because it is fun!"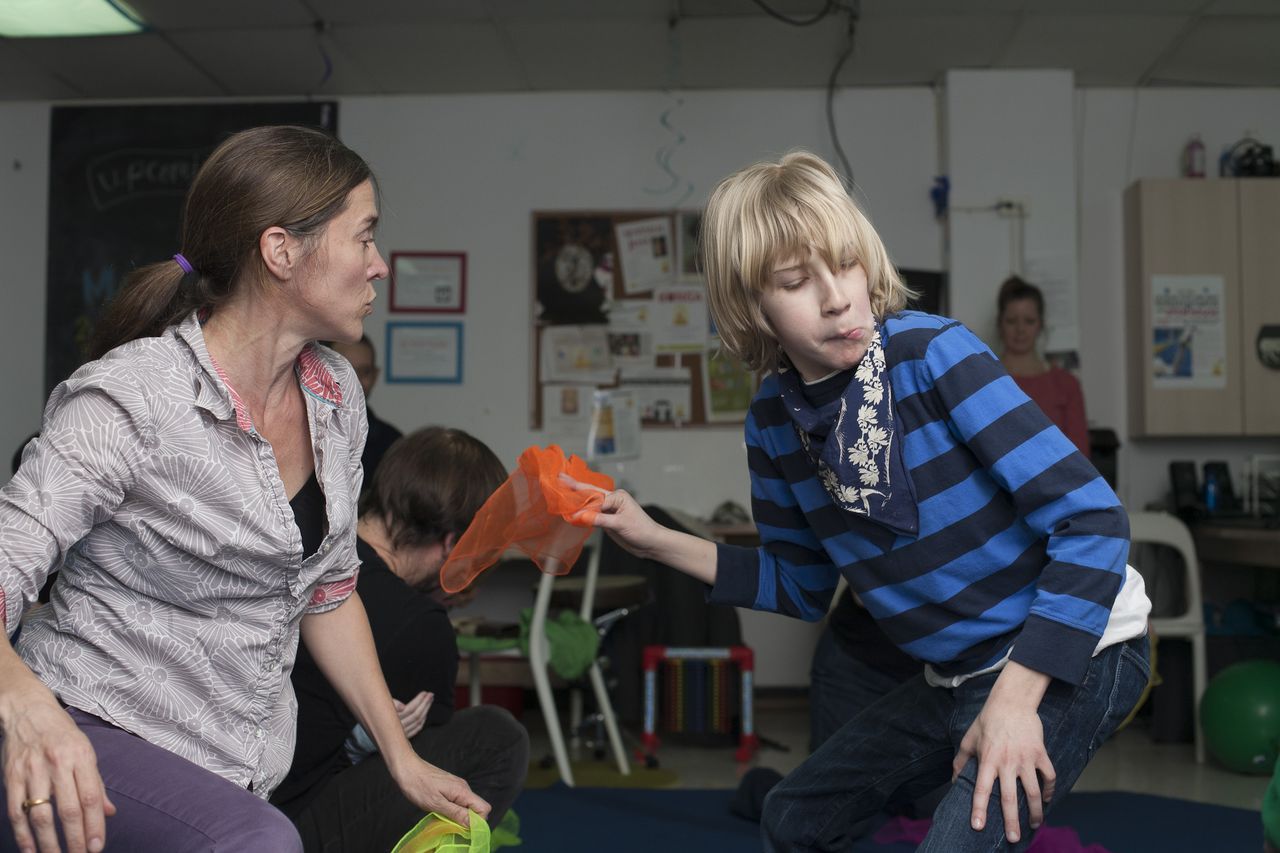 Jack's a real charmer. He loves music, dancing, and being active. The line from a children's poem "When he's good he's very very good, When he's bad, he's horrid." describes how I feel about him at times.When his ADHD, cognitive disability and moments of obsessiveness mingle, he can be a handful. As a parent of this extraordinary and extreme kid I welcome the relative calm of being at the Extreme Kid's spaces where my son's behavior isn't the focus of everyone's attention and we can hang without judgments."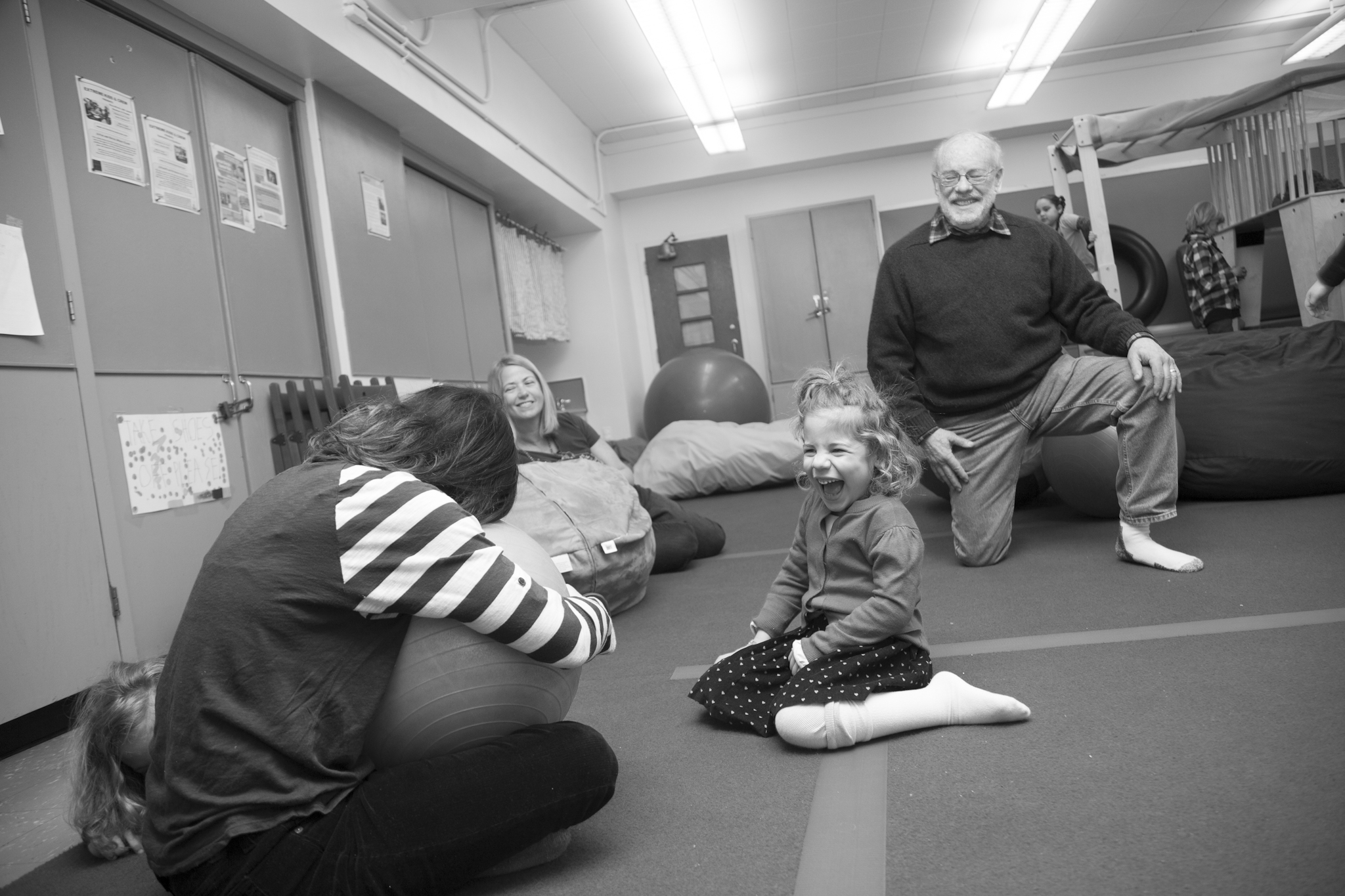 Sunday mornings at the gym are what I look forward to all week. This picture of Sammy is everything she is - pure happiness and total enjoyment. Playtime at the park can be difficult for her - given her limited mobility due to CP - but she can navigate and explore at her own pace at the gym. And the whole family, from grandparents to her twin, experience that together.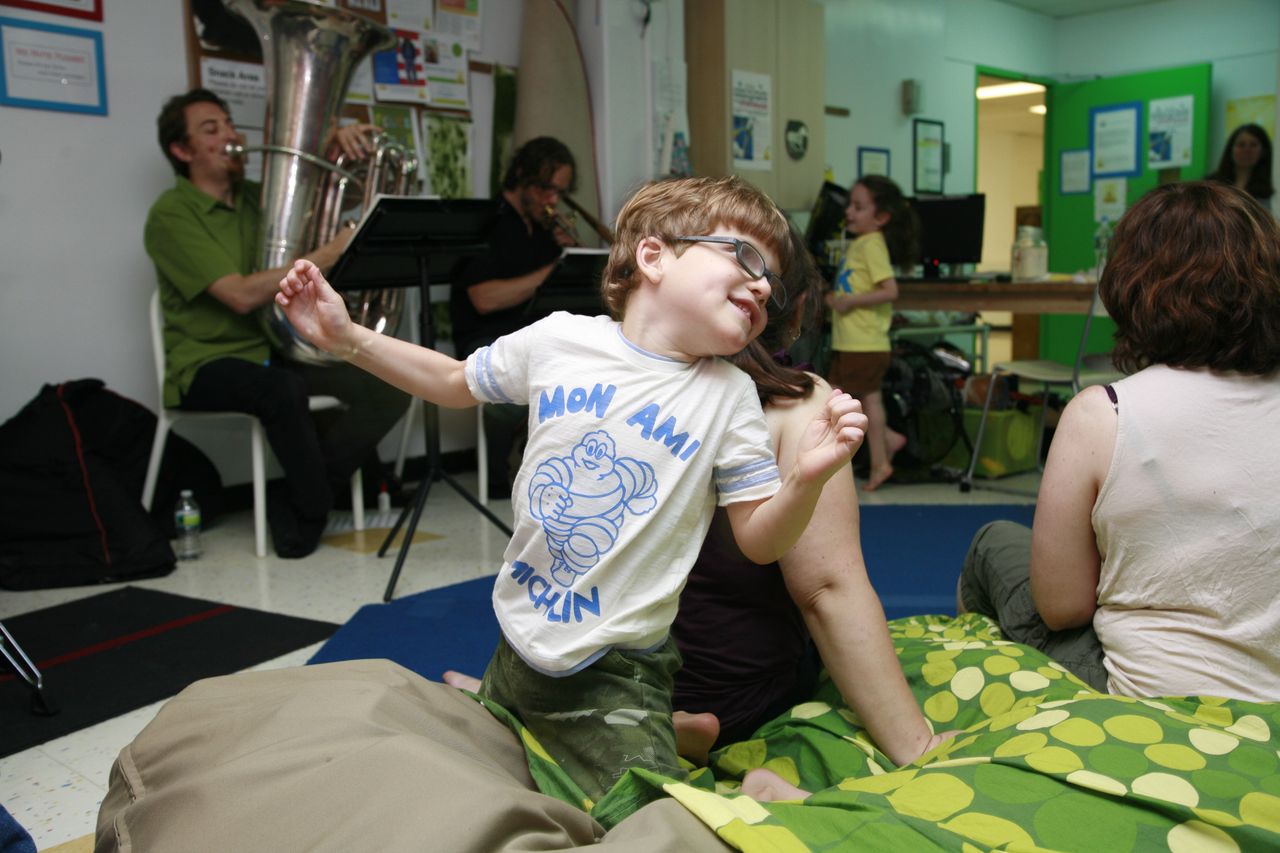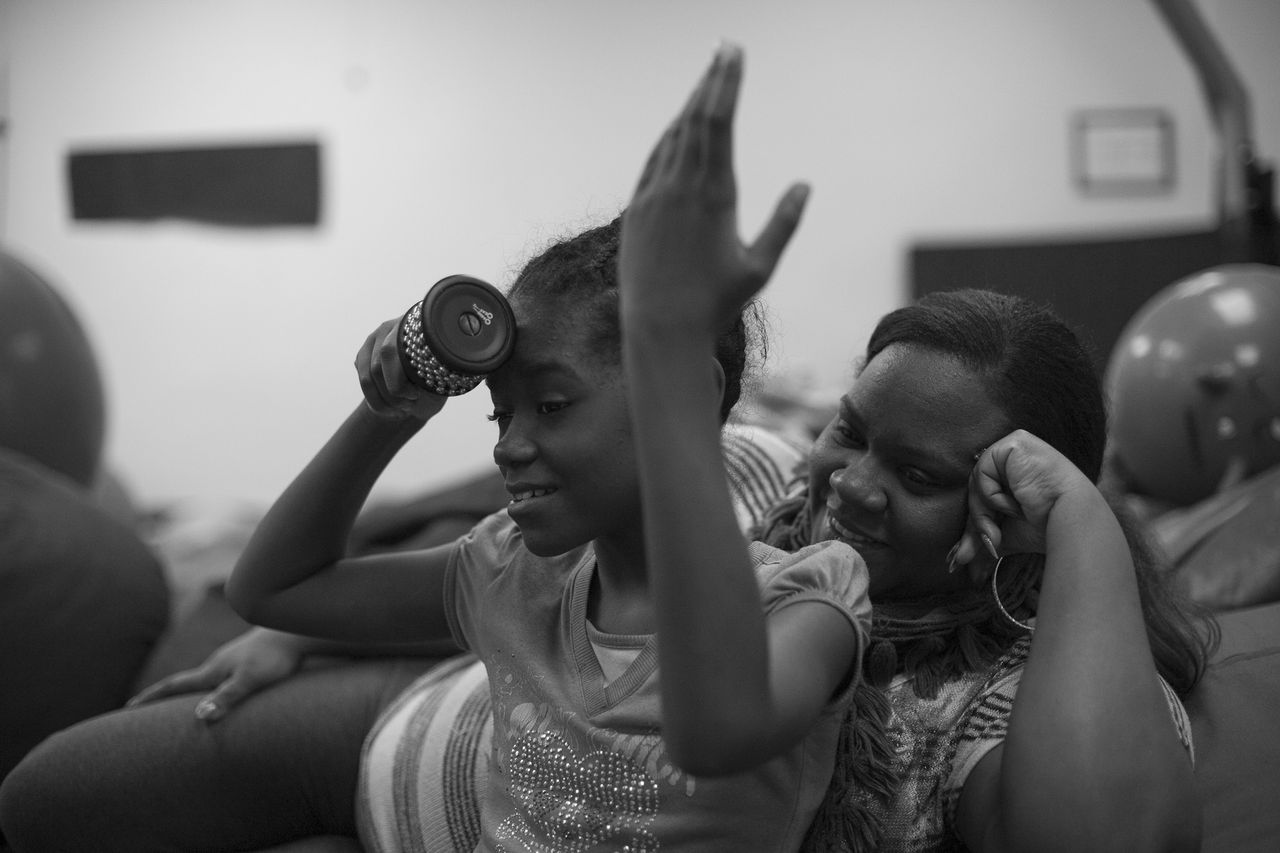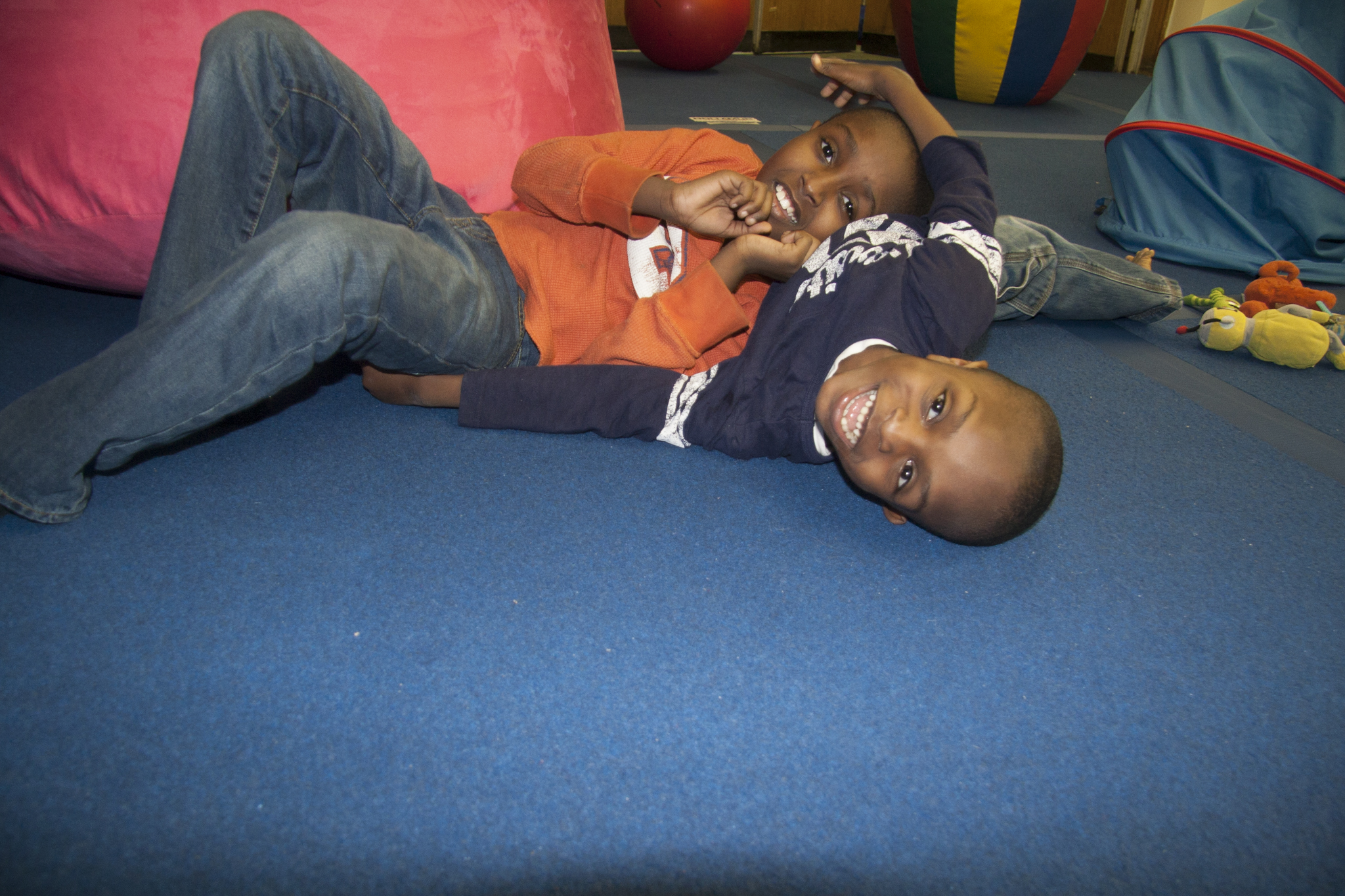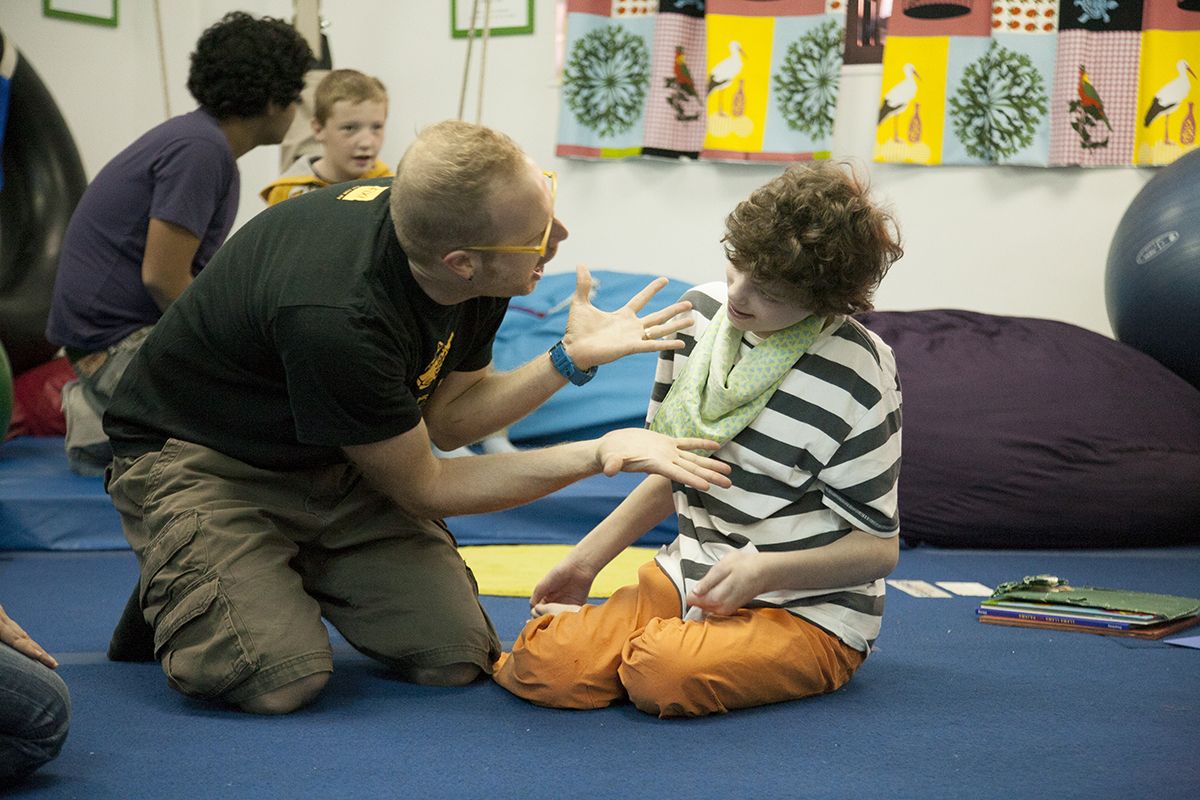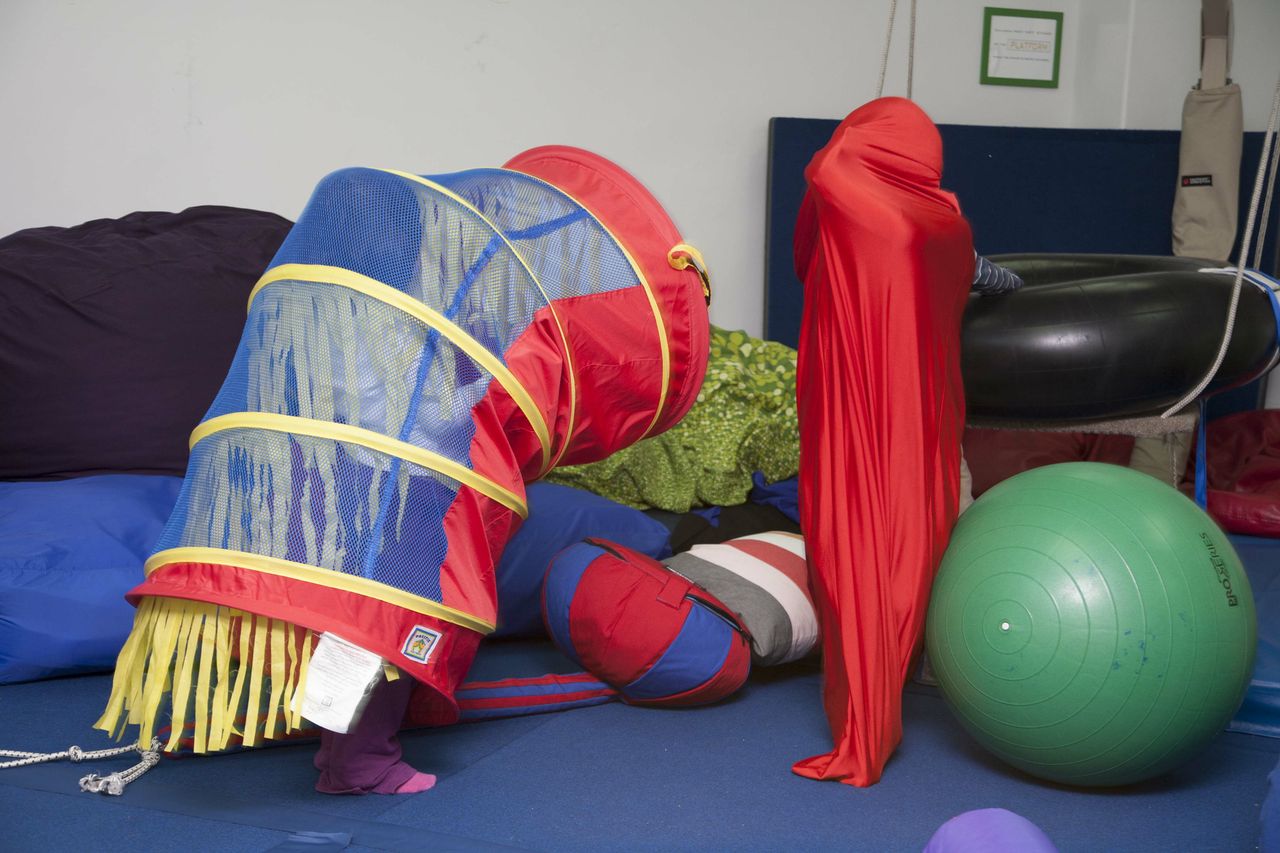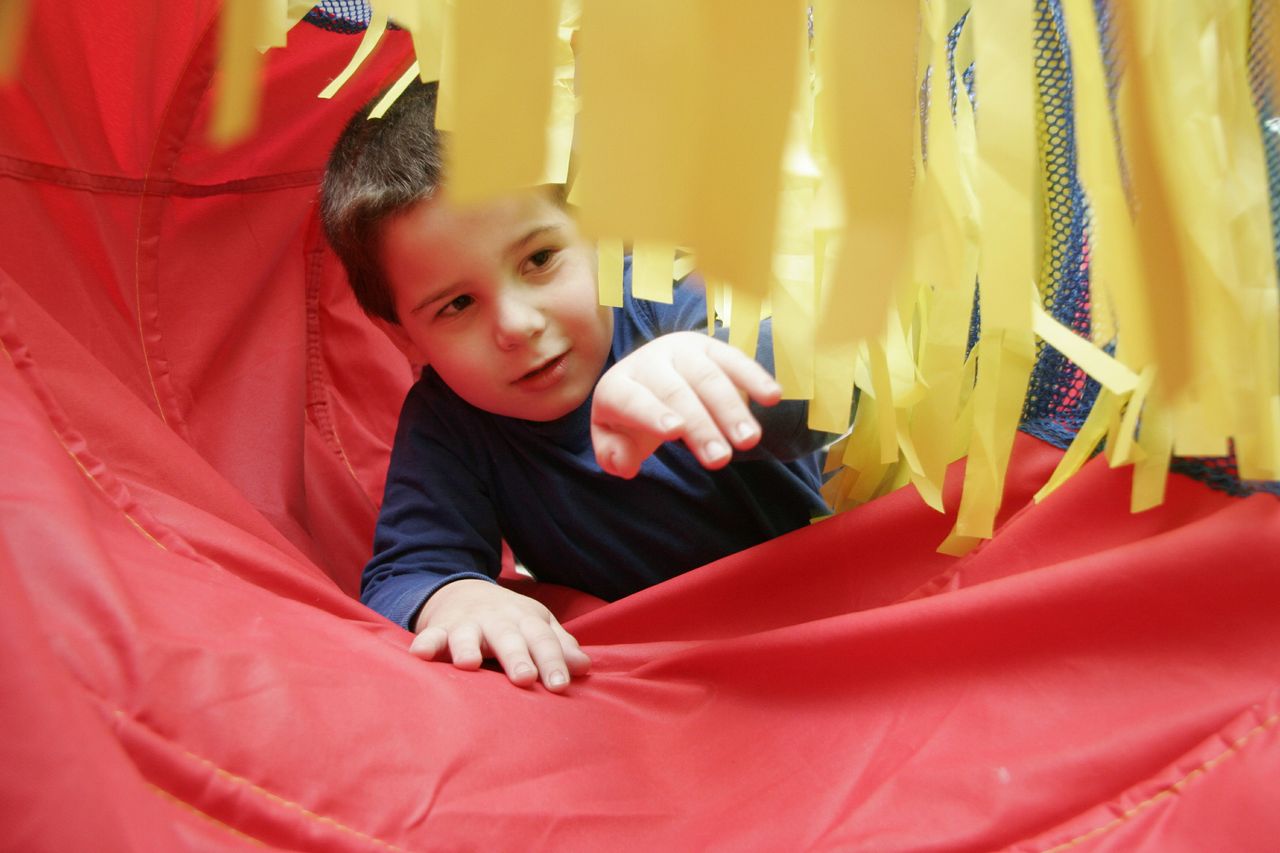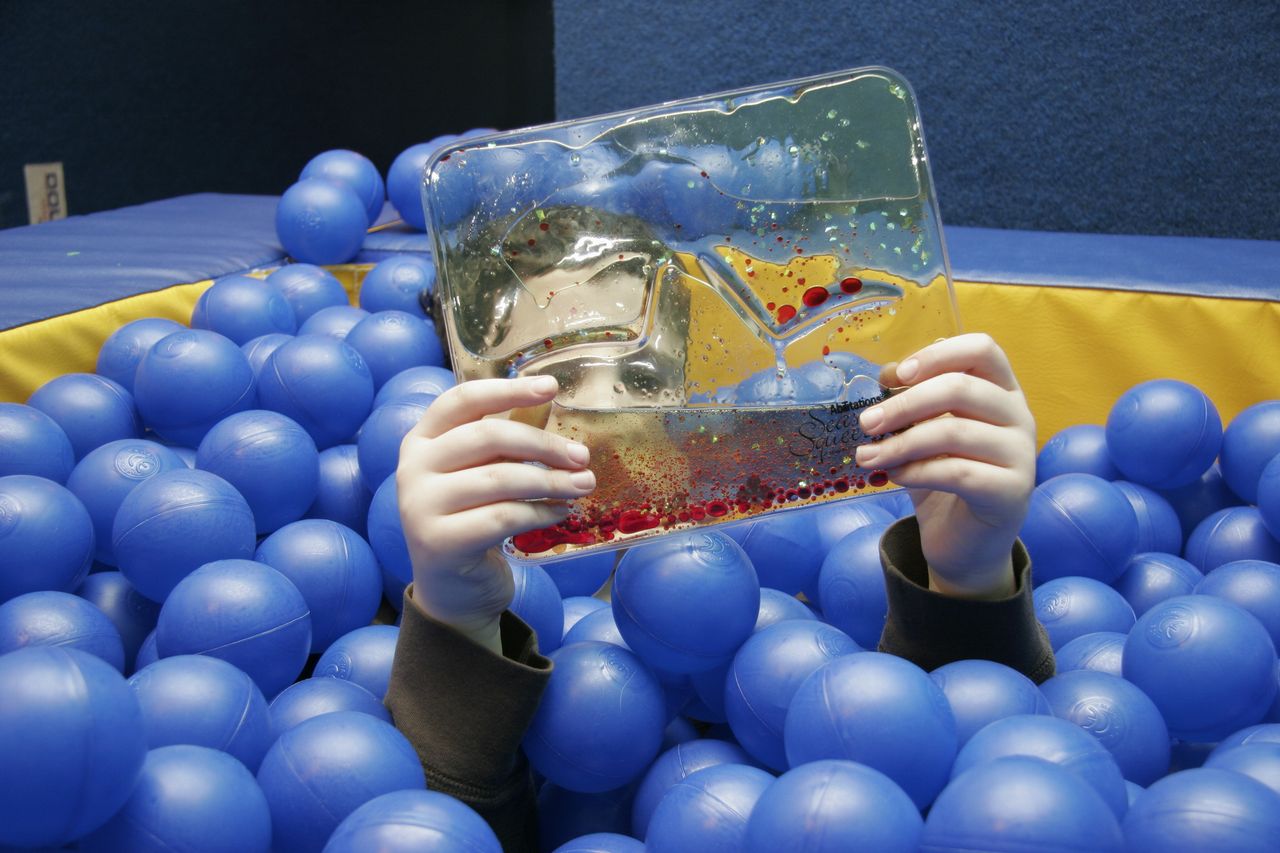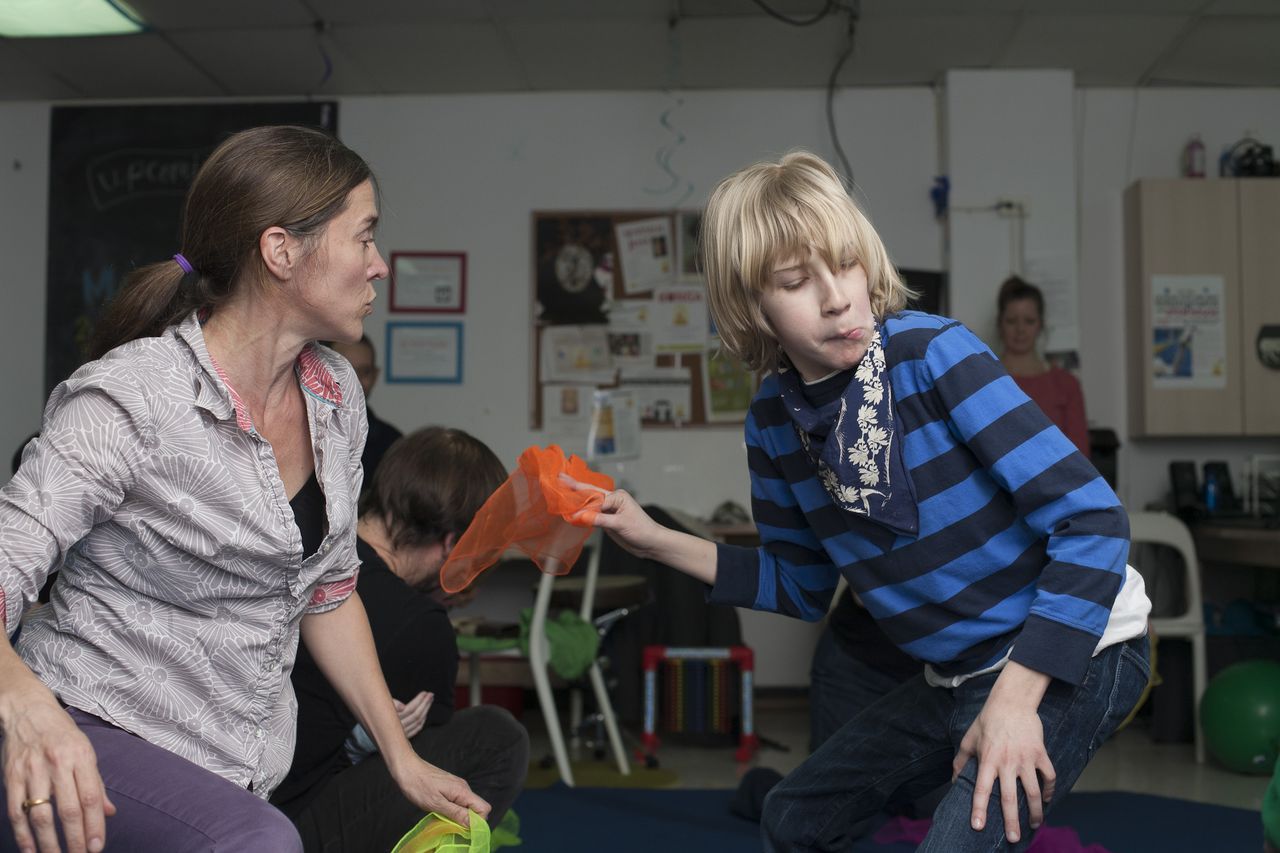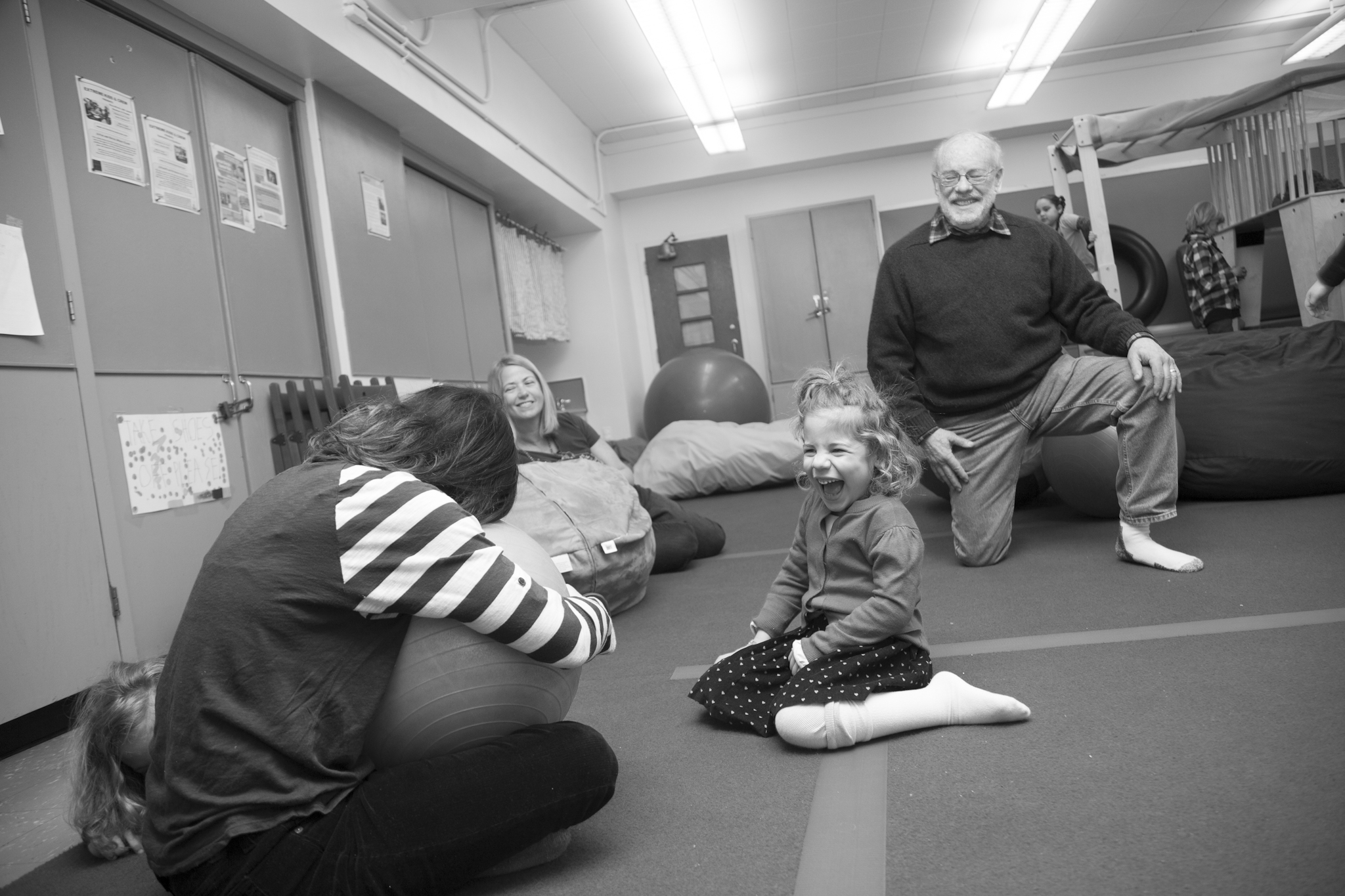 Mouse over photographs to read the testimonials. Underlined words are in our always evolving glossary.